myStrength - COVID-19 Resources
myStrength is a free and confidential mobile based application that provides updated content, personally tailored to support adults, families and children with a wide array of resources to support overall mental health and wellness. myStrength is an evidenced based application that provides a variety of resources from videos to self-paced coaching for depression, anxiety, substance use disorder, healthy living and recovery, etc.
Most recently myStrengths has added content specific to COVID 19.
Access to myStrength is being provided to you by Saginaw County Community Mental Health Authority.
You can access myStrength here: https://mystrength.com/mobile
The following is a screen shot of the page where you will click on the "Log In" Button.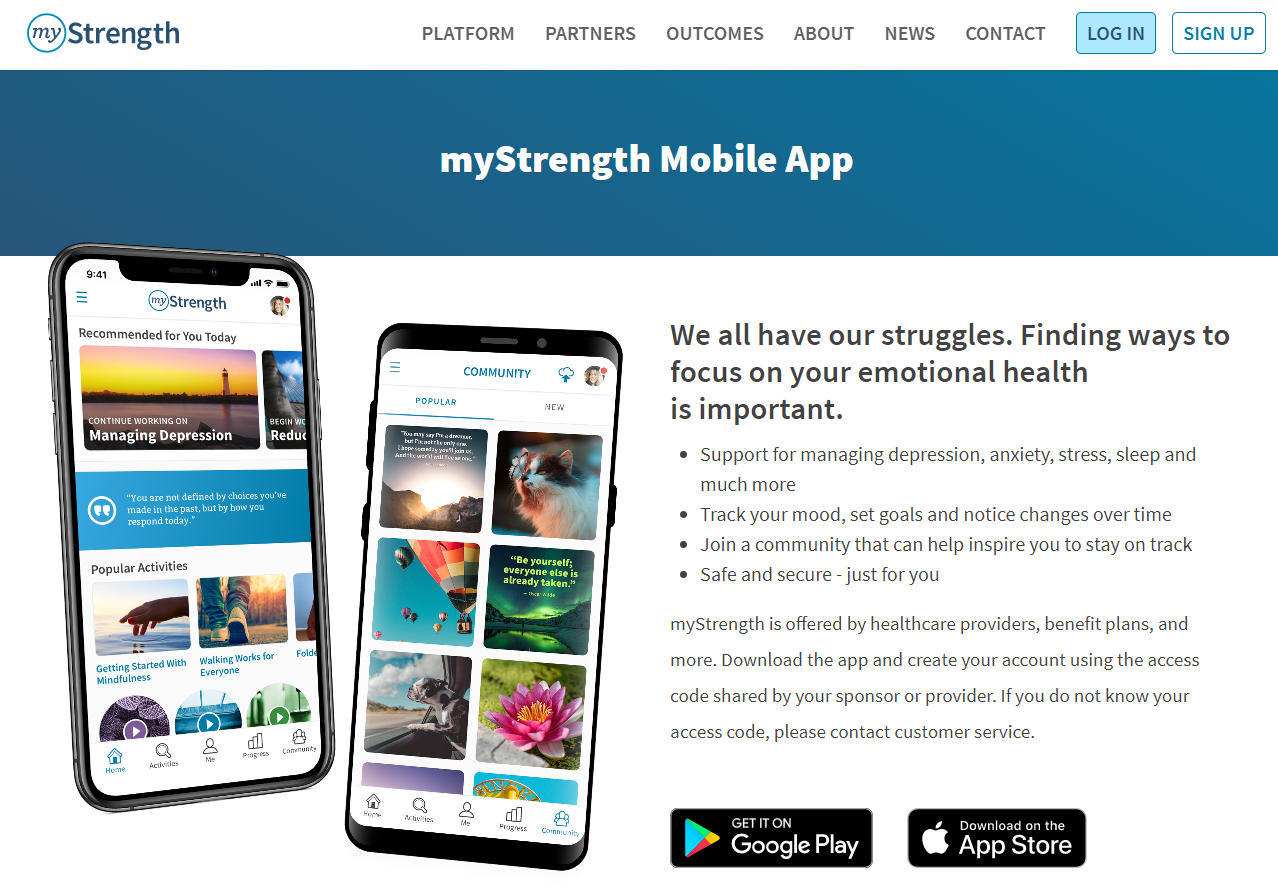 The following is a screen shot where you will click on the "Create a new account" link at the bottom of the page.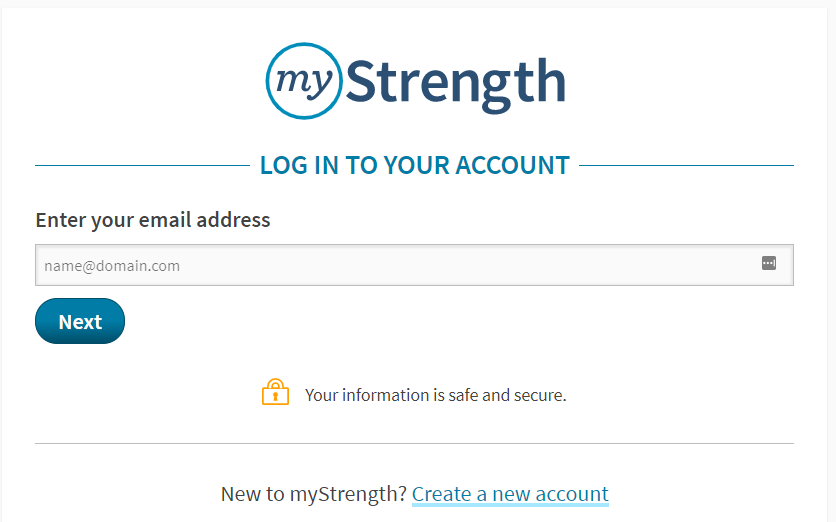 The following screen shot is where you enter "SAGINAW" in the access code box. Then click the "Start Your Journey" box.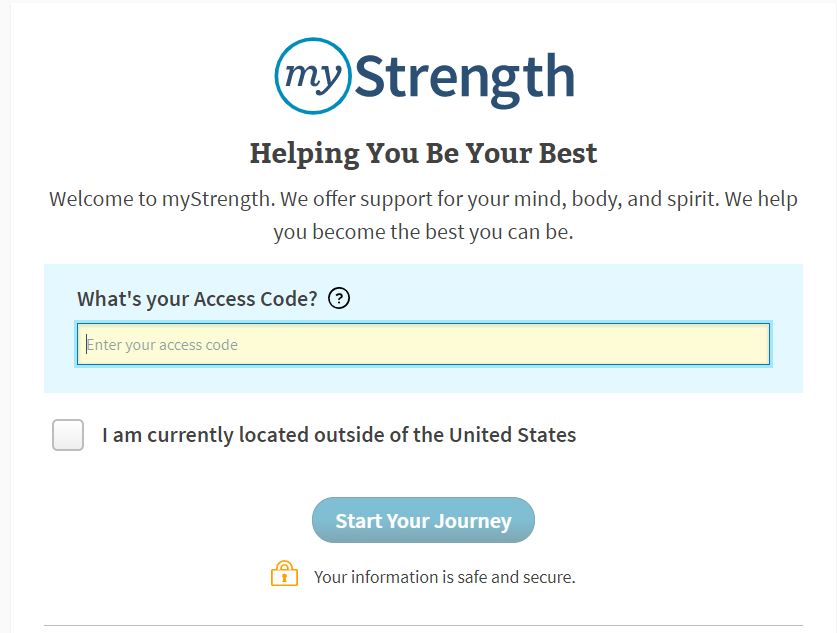 The next screen you come to will ask you to provide some information to set up your account. Once you complete this, you will be able to enter the site and navigate to various resources.
Below is a screen shot and an example of the myStrength's homepage where you will find a link directly to COVID-19 resources.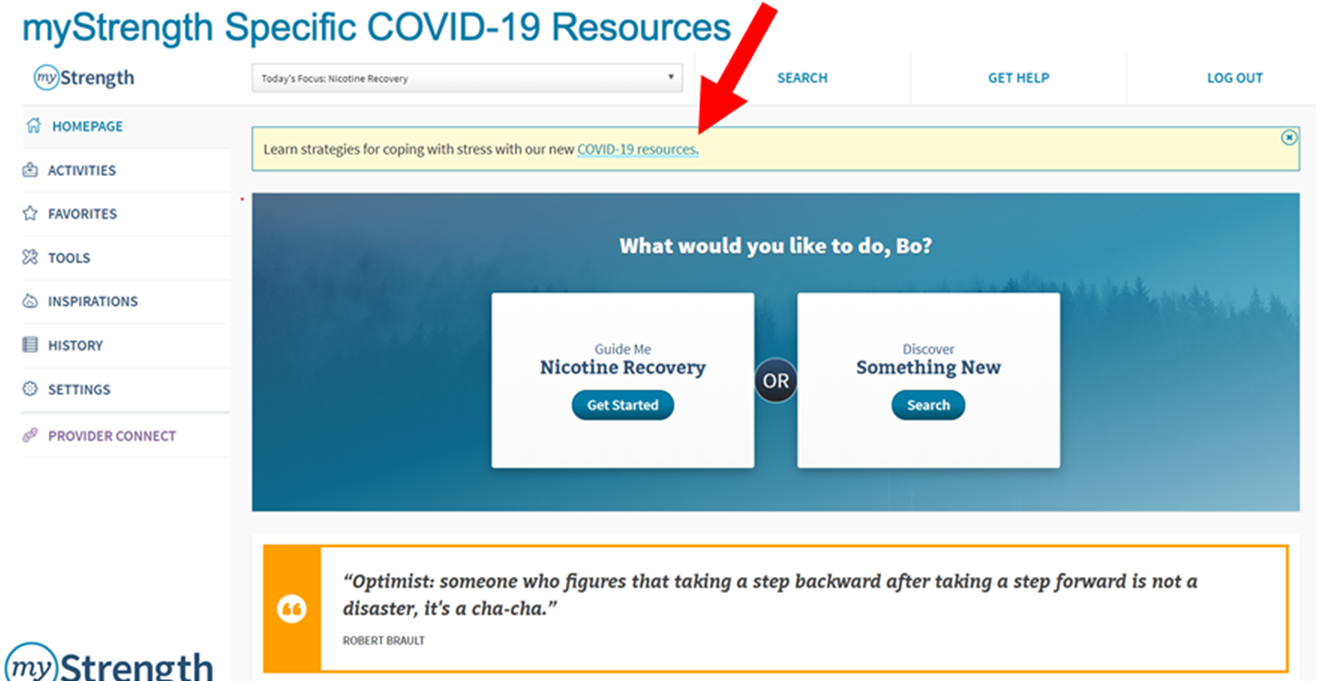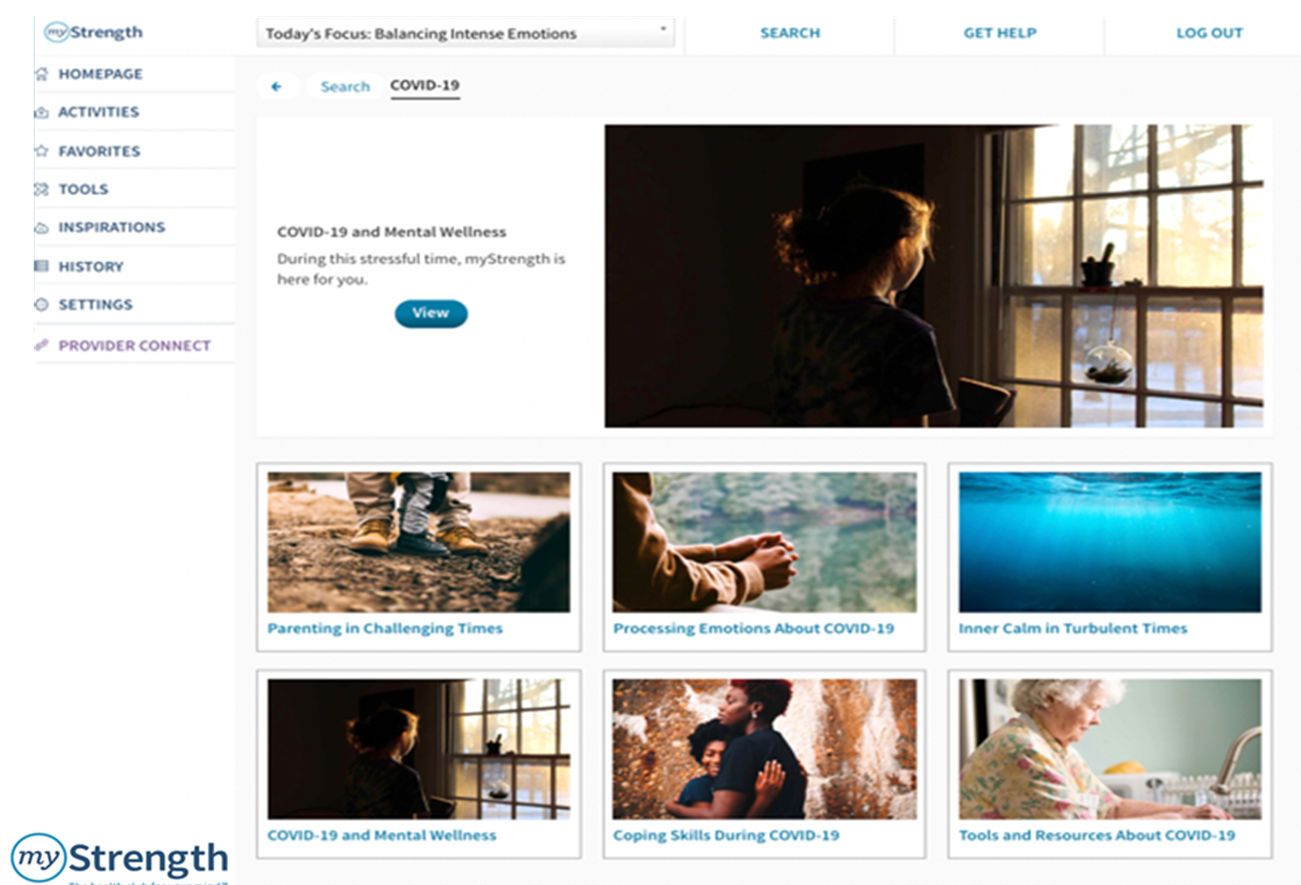 If you have difficulty accessing or navigating myStrengths, please contact their customer service at the following link:
customerservice@mystrength.com